Angelo Catholic School Scholarship Endowment Fund
Created by Ethel and Eugene Berger with the hope others who support Angelo Catholic School will add to it. The fund provides assistance in tuition fees for families who otherwise would not be able to send their child or children to Angelo Catholic School.
Angelo Civic Theatre Endowment Fund
Gifted to the San Angelo Area Foundation by Steve and Pollyanna Stephens for the benefit of Angelo Civic Theatre. Donors make gifts to this fund to further benefit Angelo Civic Theatre. Historians credit the officers' wives at Fort Concho with starting the first community theater in Texas in the middle 1880s. This endowment helps ensure the future of this vital and historic arts organization.
Anglican Church of the Good Shepherd Construction & Maintenance Fund
Created by members of this church to provide funding for the construction or maintenance of Anglican Churches.
Angelo State University Meat Science Fund
Established by the Dodge Jones Foundation of Taylor County, Texas, this endowed fund assists Angelo State University meat sciences program by providing additional resources to help with the purchase of animals and supplies.
Boy Scouts of America: Texas Southwest Council
Formerly the Concho Valley Council, the new name more broadly represents the large geographic area the Boy Scouts serve. Many supporters of our local Boy Scout council have created several endowment funds to benefit local scouting efforts. Each fund provides unique support for different aspects of scouting. The sub-funds created to support scouting include: Camp Fawcett Development Fund, Council Unrestricted Fund, Sol Mayer Ranch Fund, Willig/Cralle Scout Assistance Fund, Council Restricted Endowment Fund. Donations to these funds and grants from each fund provide for a lasting legacy of Scouting in Southwest Texas.
Boys & Girls Club of San Angelo Endowment Fund of SAAF
Created in 2006 by long time supporter and board member, J.B. Francks. Fund provides perpetual support for day- to- day operations to support its mission of providing a safe place to learn and grow - all while having fun as a "Positive Place For Kids."
Al and Pauline Bunt Charitable Endowment Fund
Created by Al and Pauline Bunt through thier estate to provide perpetual support to the San Angelo operations of the Salvation Army and West Texas Rehabilitation Center.
Dale and Joy Chase Endowment Fund
Created by Dale and Joy to provide assistance and perptual support for Fort Concho as well as the descretionary grant program of the Foundation
Christoval Education Fund
Created by supporters of the Christoval school system, this fund will use its proceeds to support education initiatives for the Christoval ISD which are funded through charitable donations of donors supporting this community.
Cornerstone Christian School Tuition Assistance Fund
Cornerstone Christian School is a private Christian school for children kindergarten through 12th grade. Cornerstone uses proceeds from this fund to provide financial assistance to students with need.
Jim and Jan Cummings Chilren In Need Fund
Created in honor of Jim's service as a trustee for the San Angelo Health Foundation, this fund will assist organizations that provide children in need, be it shelter, food, clothing, or other needs of children.
Danapati Fund
Created by an anonymous donor to support initiatives that improve the quality of life in Irion County from solicited and unsolicited grant requests.
Elegant Lily Fund
Created by friends of the International Water Lily gardens, fund was the brainchild of Dr. Ralph Chase. The fund will provide perpetual support for operations of this world-renowned water lily collection.
Dorothy Landrum Ellington and Margaret Boehme Drake Endowment Fund for SAMFA
Created by Mike and Mary Ellington in memory of their mothers, Dorothy Landrum Ellington and Margaret Boehme Drake, to provide support for the San Angelo Museum of Fine Arts.
Tom Enochs St Johns Episcopal Church Endowment Fund
Created by Tom Enochs of Schleicher County to provide perpetual support for St. John's Episcopal Church in Sonora.
Fire Fund
Created in 2011 after wildfires burned more than 100,000 acres in the Concho Valley. Funds raised continue to help support volunteer fire departments throughout the area.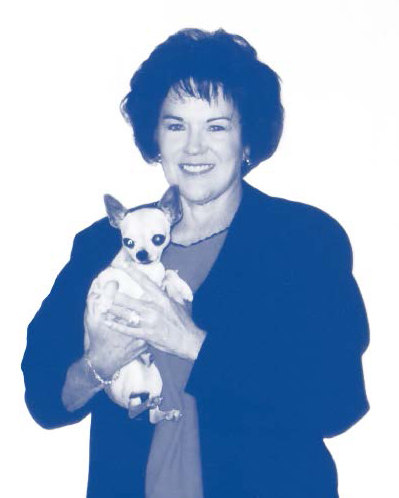 Randee Fawcett Endowment Fund
Established by Randee Fawcett, whose family has a long-standing history of ranching in the Sutton County area. This field of interest endowment seeks to benefit a variety of causes related to agricultural, health care and causes which support a rural way of life, including the Bamberger Ranch Preserve and area agriculture-related and health care scholarships. It also benefits Saint John's Episcopal Church, Dr. Anthony Tolcher's Cancer Therapy research, Sutton County Health Foundation, and other regional charitable causes Randee desired to support. The Foundation accepts grant requests each year and causes that line up with Randee's desires are given consideration for funding from her endowment fund.
Fife Cemetery Endowment Fund
Fife is a small community in Concho County; fund supports historical preservation of this landmark cemetery.
Future Fund
Created by a group of young donors who desire to pool their donations and seek to fund unmet needs of the area through annual grant requests.
Rodney Floyd Special Needs Childrens Fund
Created by friends of Rodney Floyd to provide assistance to organizations which help special needs children, including Ronald McDonald House in Houston, Texas Lions Camp in Kerrville, SVUMC Children's Bed Project in San Angelo, and the ARC of San Angelo.
Garden of Memories Endowment Fund
Provides assistance in historical preservation and public beautification of the Garden of Memories Cemetery in Paducah, Texas.
Grants for Teachers Fund
Established in 1986 by the San Angelo Academic Excellence Foundation, the San Angelo Schools Foundation provides scholarships to San Angelo youth. It also funds a variety of enrichment programs for the public schools, including the Grants to Teachers Program, which presents monies directly to teachers to develop new, innovative programs for their classroom or school. Grant applications are taken each fall from SAISD teachers for grants from this fund.
Head of the River Ranch Endowment Fund
Created by the Estate of Edith Boulware to support Angelo State University and the Department of Natural and Biological Sciences, Chapin School Department of Natural Sciences in New York, as well as other grants to charitable causes in the area served by the Foundation.
E. R. Henniger Endowment Fund
Created by the estate of Bud Henniger to support the St. John's Lutheran Church in Winters, TX.
Heritage Park Fund
The Heritage Park Fund provides perpetual support for the operations and maintenance of a public park located on the corner of Oakes and Twohig which has been created in concert with
Downtown San Angelo.

Patricia Pruitt Ivey Fund
Supports general grant making programs of the Foundation, along with the West Texas Boys Ranch and Salvation Army.
Melvin and Angie Jennings Endowment Fund
Created by the Jennings family to provide support for the Meals for the Elderly, House of Faith, and First Baptist Chruch in San Angelo.
Elmer Kelton San Angelo Parks Endowment Fund
Established from the proceeds of a special project to build a Buffalo Sculpture in honor of Kelton's lifetime achievements, endowment proceeds go to the City of San Angelo Parks Commission to provide financial assistance to help maintain this and other sculptures in other city parks.

Linda Knightsetp Endowment Fund
Established by Linda Knighstep to provide support for Children's Miracle Network at Shannon Hospital in San Angelo, Texas, support a student scholarship in memory of her grandson Zachary Knighstep, support for First Presbyterian Church San Angelo as well as discretionary grantmaking of the Foundation.

Emmanuel Episcopal Church Boulware Endowment Fund
Endowment Fund designated to benefit Emmanuel Episcopal Church from the Edith Boulware Estate.

Charles and Barbara Keilers A&M Endowment Fund
Created by Charlie Keilers to provide annual support for Texas A&M.

Robert and Doris Kensing Charitable Fund
Doris is a former San Angelo school teacher, and Robert was a former agricultural extension agent, who ranched in Menard County, and created this fund to support the Lighthouse for the Blind in San Angelo, as well as, West Texas Boys Ranch, West Texas Rehab and the discretionary Grantmaking program of the Foundation.


Kara Smiles Fund-Created by Kara James to help offset medical expenses for those needing the "Smile Surgery" with primary persons suffering from facial paralysis, including by not limited to Moebius Syndrome, cleft lip, Bell's palsy. Grant distributions from the Fund are made to qualified medical facilities assisting with qualified medical expenses. To be considered for assistance, please submit a letter of inquiry to the Foundation. To learn more about Kara Smiles Fund click here.
Kiowa Creek Endowment Fund
Endowed fund established by Mr. & Mrs. Joel Sugg provides operational support for the new Tom Green County Library.
Lady In Blue Maintenance & Defense Fund
Created to provide maintenance, preservation, and defense of the Lady in Blue Statuary.
Massey Methodist Assistance Fund Trust
This endowed fund was set up by Tom Massey in honor of his late wife, Mary Anna Massey, to benefit the local outreach mission program of the First United Methodist Church of San Angelo.
Massie Memorial Foundation Endowment Fund
The Massie Memorial Foundation was created by the estate of Robert and Mary Massie. The trustees of the Massie Foundation have created this endowment fund to perpetuate the charitable causes the Massie family sought to support.
Frances Mertz Memorial Sculpture Maintenance Endowment Fund
Established in memory of Frances Mertz, this fund provides maintenance dollars for San Angelo bronze public art, of which Frances sought to create and propagate. The 200% sheep sculpture at the Bryant Boulevard split and the Los Dos Angelas sculptures at the San Angelo Visitors Center were just some of her dreams.
Anna Nickell Fund for ASU
Charitable gift annuity fund established to provide assistance to Angelo State University by Mrs. Nickell, an ASU alumnus from the 1960's.
Anna Gretchen Noelke Endowment Fund
Native of Menard and descendant of Menard County founders Noelke and Wilhelm families, Gretchen Noelke created this fund to provide for a wide array of grants for organizations in Menard and the surrounding area including those promoting economic development, stewardship of water resources, higher education, humane treatment of animals, assisting with food and nutrition, residential foster care and her extended church families. The Foundation will entertain grant requests from time to time for these and similar fields of interest Gretchen sought to support.
Noelke-Wilhelm Fund
This to honor and acknowledge the practical foresight, work ethic, family dedication and moral standards of Ferdinand Noelke and Johanna Wilhelm, and the monumental contributions which each of them made to their heirs, to the ranching industry, and to all of West Texas. The field of interests targeted are those causes and organizations which are strongly dedicated to traditional, conservative and individually meritorious values, for the preservation and restoration of structures at Fort Concho, the preservation and restoration of other historic buildings in Tom Green, Irion and Menard Counties, and Texas, the maintenance and expansion of historical libraries whose emphasis is in Texas and Western United States history, and scholarships for West Texas students who are strongly committed to the same charitable values.
Oversight and Compliance Fund for Noelke Library
Created to provide for audit and compliance related to the Fort Concho Library.
PASA Endowment Fund
PASA stands for Public Art - San Angelo. Fund created by Fred Griffin to provide funding mechanism for future public art works in San Angelo as approved by the Public Arts Commission.
Robert Polunsky ASU Endowment Fund
Created by the San Angelo Health Foundation in honor of Robert Polunsky for his service as a trustee on the San Angelo Health Foundation Board of Directors since its inception, and on the Community Hospital board for many years prior to his Health Foundation service. Funds used for recruitment and retention of teaching professionals at Angelo State University.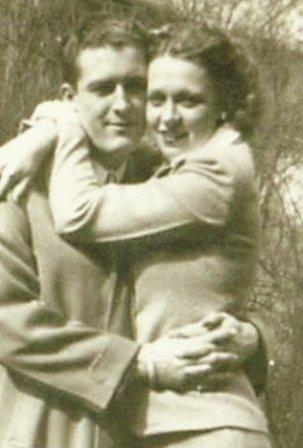 Dewees and John Poulson Memorial Endowment Fund
This fund was created by their four children as a memorial of thanks for their efforts in securing the childrens Catholic education at Angelo Catholic School. Mary, Bob, Patricia and Kathy plan for this fund to provide tuition assistance towards worthy students of Angelo Catholic School, with hopes of opening the doors to more children to receive a quality Catholic education.




Frank and Joan Rose Charitable Fund
Created by Frank and Joan Rose to support the San Angelo Museum of Fine Arts and the First Presbyterian Church of San Angelo.
Frank and Joan Rose Endowment Fund for San Angelo Museum of Fine Arts
Endowment fund established by Frank and Joan Rose for the benefit of the San Angelo Museum of Fine Arts.
Rust Street Ministries Endowment Fund Endowment Fund to provide support for Rust Street which helps with basic needs and life skills at no charge to those living in the San Angelo area. Programs are designed to serve the spiritual, intellectual, emotional and physical needs by providing temporary assistance with food, clothing, household items and furniture.
Saint Thomas Aquinas Endowment Fund St. Thomas Aquinas Funds were created by supporters of the Angelo Catholic School to provide support from endowed gifts (Foundation Fund) and gifts for future capital projects.
Saint Thomas Aquinas Fund St. Thomas Aquinas Funds were created by supporters of the Angelo Catholic School to provide support from endowed gifts (Foundation Fund) and gifts for future capital projects.

San Angelo Gives
San Angelo Gives is a one day giving event powered by the Foundation to support area charitable causes
San Angelo Chamber Singers
The San Angelo Chamber Singers Fund was created by Dr. Kevin Lambert to accept donations for support of the Chamber Singers and then in turn makes grants to support a wide variety of local charitable endeavors from concert proceeds.
San Angelo Christian Academy Endowment Fund
A perpetual fund for the support and operations of San Angelo Christian Academy, affiliated with the Southgate Church of Christ.
San Angelo Museum Endowment for Ceramic Events
The renowned National Ceramic Competition is hosted by the San Angelo Museum of Fine Arts and John and Darlene Williams have established this endowment to provide support of this event. The Williams, who owned Trinity Ceramics Supply in Dallas, have been long time supporters of the ceramics events at the Museum. The endowment is intended to be a "seed" for others to add to and to further strengthen a great Museum.
San Angelo Museum of Fine Arts Endowment Fund
Created in 2010 by numerous San Angelo Museum supporters, the fund seeks to provide a long-term sustainable income stream to support operations of our beautiful, world class and renowned museum located along the banks of the Concho River.
SAPAC Major Underwriters Fund
Created by long time performing arts supporters, Pollyanna and Steve Stephens, to provide underwriting and support of the San Angelo Performing Arts Coalition.
SAPAC Endowment Fund
Endowment Fund created by Scott Wisniewski in honor of his family, to provide operational support for the San Angelo Performing Arts Coalition.
San Angelo SNAP Endowment Fund
Endowment to provide funding to support the City of San Angelo's Animal Services Division Spay Neuter Assistance Program (SNAP), This is a charitable endeavor of the city to provide assistance for low-income persons to have pets spayed or neutered and reduce the need for euthanizing adoptable animals.
San Angelo Symphony Endowment Fund
The San Angelo Symphony has provided quality symphonic music to San Angelo since 1949. This endowment fund was established by long time supporters Doris and Norm Rousselot in order to provide lasting support for this wonderful artistic cause.Other supporters have generously added to this endowment.
L. Gene Schkade Lutheran Endowment Fund
Gene Schkade created this endowment fund to provide support for Trinity Lutheran Church in San Angelo for upkeep and maintenance of the capital assets and property of the Church.
Wade and Kyle Richardson Endowment Fund
Created by family and friends in memory of Crockett County father and son, Wade and Kyle Richardson, to support area causes the family sought to support
Bill Sims Wool and Mohair Research Endowment Fund
Created in honor of former State Senator Bill Sims for his lifelong commitment and service to the Texas Sheep and Goat industry and to provide a permanent endowment in support of research for wool and mohair improvement and sheep and goat production. This endowment fund provides financial assistance for the Texas AgriLife Research and Extension Center as San Angelo.
Sonora Research Station Endowment Fund
The Sonora Research Station supports agricultural education initiatives to assist ranchers in Sutton and Edwards county. This fund provides ongoing support for educational programs related to this station, as well as financial support to keep the station open and operational. Click on this link to see more information about this fund. http://sonora.tamu.edu/100-years-of-sonora/endowment-fund/
Sterling City Education Foundation Fund
Created by income generated by the wind turbine industry, this fund provides educational grants to assist Sterling City Schools.
Andrew A. and Mary S. Sugg Endowment Fund
Provides financial resources for the operations of the new Tom Green County Library, including the purchase of books and related materials.
Lorna Anderson Timm Family Fund for Outreach & Evangelism Endowment created by Lorna, in honor of her daughter Michelle Anderson Logback and in memory of her son Jay Anderson. Fund is to provide support for Trinity Lutheran Church outreach and evangelism.
Tom Green County Library Endowment Fund
A general endowment fund to support the operations of the Tom Green County Library, estblished by the Tom Green County Library Trust.
Tom Green County Library Foundation Fund
Created to provide support for the Tom Green County Library building in downtown San Angelo and to handle the construction funds for the project.
Trinity Lutheran Church Endowment Fund
Created by Charlie Keilers to provide perpetual support for Trinity Lutheran Church in San Angelo with hopes of encouraging other members to add to this fund or create their own fund.
Trinity Lutheran School Endowment Fund
Created by Sandra and Gene Schkade to provide support for Trinity Lutheran School in San Angelo.
Terry and Kathy Waller Water For All Endowment Fund
This designated fund is set up in honor of Terry and Kathy Waller who have sacrificially committed their lives to teaching the poor of this world about Jesus and how to get fresh water to allow them to provide for their families. The basic focus for "Water for All" is working directly with poor families, equipping them to inexpensively drill their own wells, make and maintain their own pumps, and for the first time for many of them have the opportunity for farming and income. Many from all over the world have been trained in the simple process and sent out to teach others. The blessing of clean fresh water is always accompanied with the understanding that the true living water, Jesus Christ, changes lives in an even more powerful and eternal way. To learn more about this organization, visit http://www.waterforallinternational.org/Pages/hometest.aspx

West Texas Boys Ranch Foundation Funds
Established in 1947, the West Texas Boys Ranch is a Christian-based home community that welcomes boys in need of a safe environment in which to grow and learn. Multiple donors created several funds, which are managed by the Foundation. These include a scholarship fund, a fund to provide support for the ranch animals, a permanent endowment fund, and a general support fund.
Cecil Williams Legacy Fund
The Furth Family Foundation and the Jackson Family Foundation of California established this field of interest endowment fund to honor San Angelo native Reverend Cecil Williams and his vision of supporting organizations and programs which serve the marginalized population of children and youth in under-served communities.
Lawrence and Susan Williams Endowment Fund
Charitable gift annuity fund established to provide assistance to First Presbyterian Church by Mr. and Mrs. Williams.
Wesley Soup Kitchen Endowment Fund
The Wesley Soup Kitchen provides a quality meal to area persons who might not be able to eat otherwise. Established in 1984, the soup kitchen has served thousands. The "Daily Bread Soup Lunch Program" feeds an average of 100 folks from 11:00am to 1:00pm 365 days a year. This fund will provide perpetual financial assistance to the program for purchases of food.
Jim and Margaret Williams Endowment Fund
An endowment fund established by Margaret Williams in memory of her husband Jim to support Meals for the Elderly, House of Faith and Rust Street Ministries.
J.W. Broman YMCA Endowment Fund
The estate of J.W. Broman established this endowment fund to provide for youth scholarships for YMCA programs. Mr. Broman was a longtime supporter of YMCA youth baseball.