The San Angelo Area Foundation's Give For Good Fund enables us to respond to changing community needs, support innovative solutions to community challenges and enhance the quality of community life in the Concho Valley. By investing in the Give For Good Fund, you join other forward thinking individuals who recognize an endowment dedicated in perpetuity to our communities well-being benefits everyone now and for generations to come.
Benefits of the Give For Good Fund:
Allows contributions to address the most critcal needs of the Concho Valley
You may give in a variety of ways: Cash, appreciated assets (stocks, bonds, real estate, etc) and other complex assets
Your gift combined with other donated funds maximize the impact of your giving and the Foundation's Grants For Good program
These grants allow nonprofit organizations to more effectively meet their mission and purpose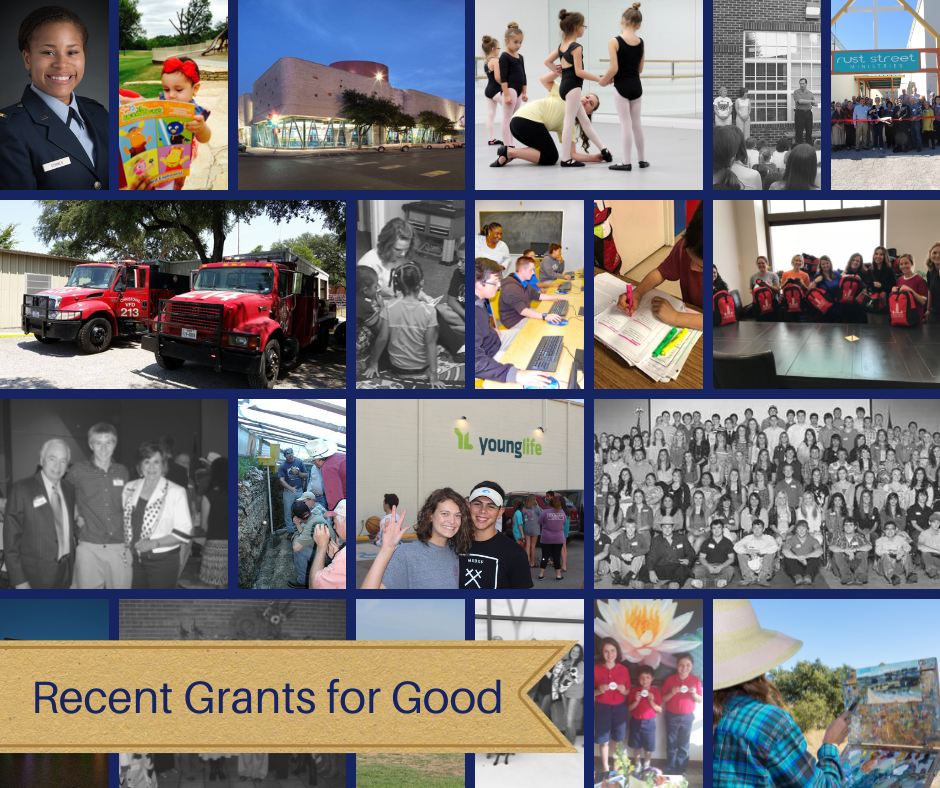 Named endowment funds may also be created to support the Give For Good Fund in perpetuity. To learn more about creating a named endowment fund, contact us at 325.947.7071
If you are an organization interested in applying for a grant from the San Angelo Area Foundation, click here to learn more.