Billy never met a stranger and only asked of those he knew to "eat at Chick-fil-A once a day". His love for selling chicken was surpassed only by his love of his family. He was a positive influence on the hundreds of young people that worked with him over the years and thousands of customers that he served.
Billy excelled at many sports starting with playing in the finals of the Little League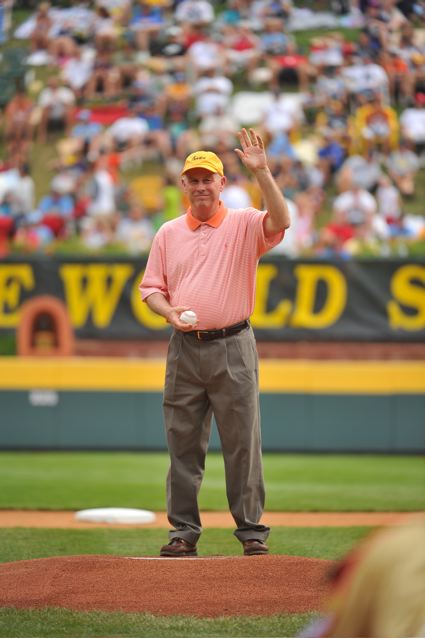 World Series in 1960 in Williamsport, PA. He went on to play basketball, baseball and tennis at North Richland Hills High School. Billy played scholarship basketball and baseball at Cisco Junior college with many of his Little League World Series teammates. Billy then received a scholarship to play baseball for Trinity University from which he graduated in 1969 with a degree in History.
Drafted by the Cincinnati Reds in 1967, Billy decided to turn down the offer to play professional baseball in order complete his college education. That was a decision he never regretted.
Billy began his career with Chick-fil-A in 1979, having just celebrated his 34th year with the company. He won three (3) Symbol of Success awards and each time chose a Ford Mustang as his prize. Billy also was twice honored in the Chick-fil-A Champion's Club.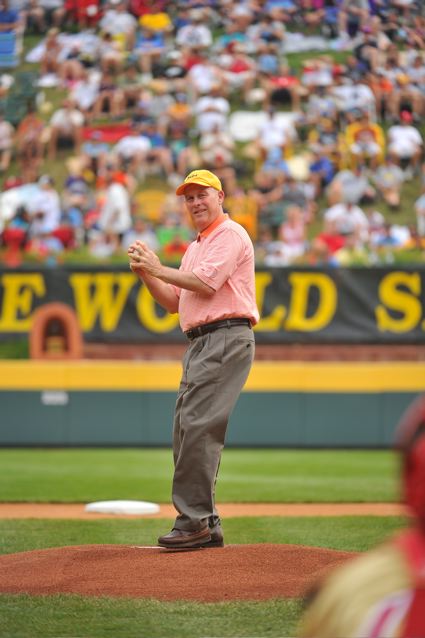 The Fund is at the San Angelo Area Foundation was created in memory of Billy Roberson by his family and friends to provide scholarships to Wall community youth who excel in athletics and demonstrate the leadership skills Billy sout to instill. Billy was a long time fixture at all Wall athletic events and provided support of Wall with his Chik-Fil-A products as well as personal support.
This picuture of Billy was taken on his 50 anniversary of pitching in the Little League World Series throwing out the first pitch. Donors wishing to add to this fund may do so through the Foundation.