Christoval Community Fund Supporters, You're Invited to Help Build....
Momentum...
to revive Christoval, from historic structures along Main St. to an entrance into the River Park which hugs the Texas Fort Trail. Without a city government or tax base to provide support, Christoval depends upon the generosity of others who see the potential, and respect the history, of this small community.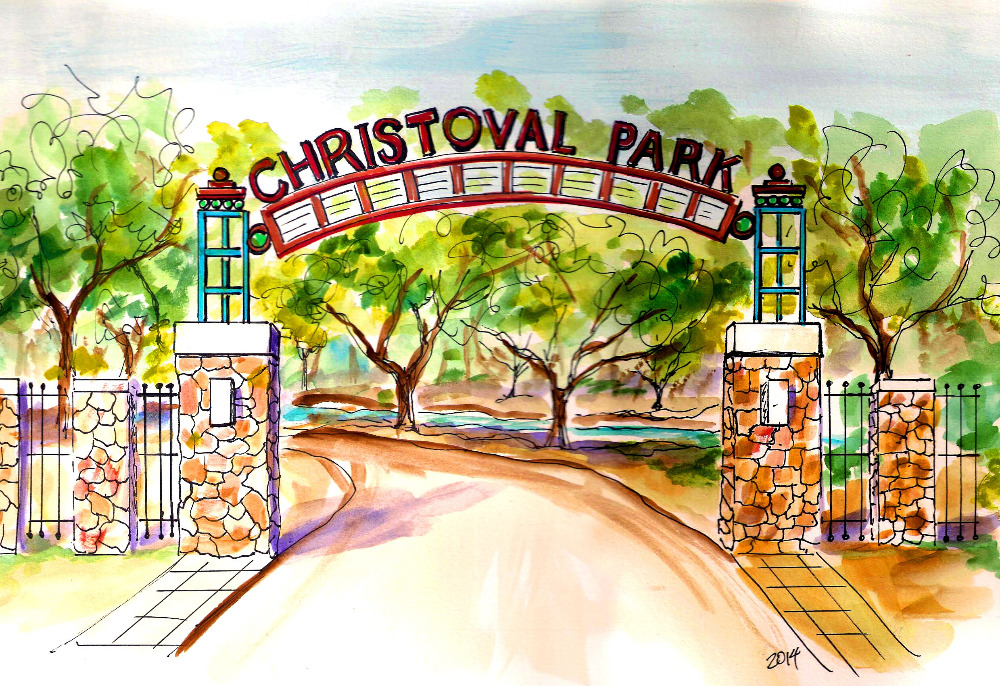 Through the Christoval Community Fund
Funds you give to the Christoval Community Fund benefit beautification, art and redevelopment of Christoval.
This is your chance to take part in recreating this small, river-side village which was once the home to the first Art Colony in Texas, among the earliest wellness centers with it's multiple mineral baths and healing centers, and home to the Baptist Encampment, where 10,000 gathered during hot Summers for spiritual and physical renewal.
Your support will help fund:
A new 50' mural on Main St., Christoval,
with art being created by our youth beginning Summer, 2015. Our young artists will learn Christoval history, along with art technique under the guidance of recognized muralist, Crystal Goodman and other area artists. Of the $6,000 budget, $1,500 is still needed to launch this project, the "2015 Youth Paint Out."

And, beautification of Main Street, with support from ASU's Small Business Development Center, U.T. San Antonio School of Architecture and others, plans are underway to improve Main St., directional signage, paint projects, planters, and production of a PR video to spread the word about Christoval's revitalization. Of needed funds, $12,000 have been raised by the Christoval Community Fund Committee and through in-kind contributions. To move forward, $14,900 is established as a goal for near-term fundrasing.
Help make Christoval more vital by donating to "Christoval Community Fund-San Angelo Area Foundation",
San Angelo Area Foundation
Christoval Community Fund
221 S Irving Street
San Angelo, TX 76903
or online by clicking here